The Possum is my cat. I like Possum. She is my cat. This is the possum
She is cute. She is fun to pet. I like to pet her. She has a pink nose. I think she is silly. The Possum is silly.
BUT WAIT THERE'S A TWIST.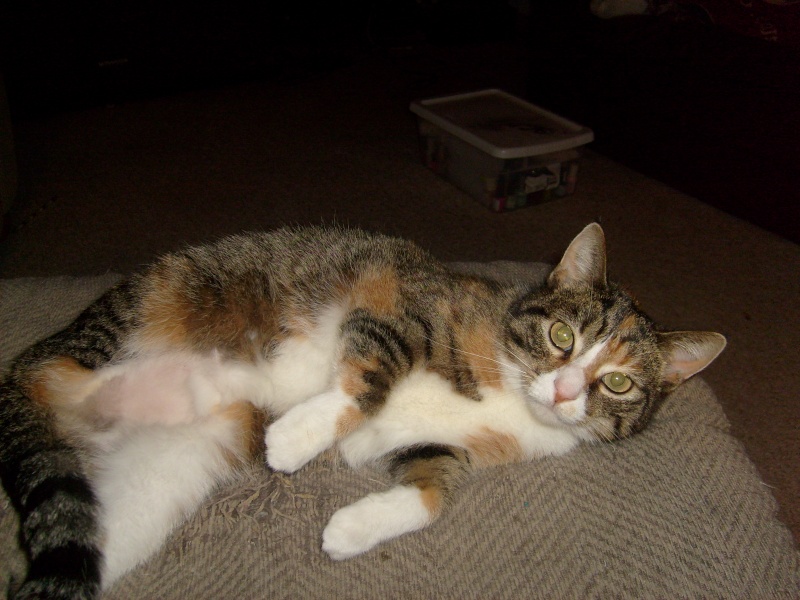 She is three legs.
I fell sad for The Possum somtime because she has no leg in her back except one.
She can't pet her neck it is so itchy. Sometime I itch her scratch her neck for her.
I hope you like The possum
<---------- Kinda like The Possum except it's a reindeer and the possum is a cat but i like raindeers also.